20 Windsor Avenue is a large four bedroom house close to the University of Worcester main campus.
There are four double rooms and a shared bathroom.
This house has a lot of communal space with a large living room with sofas and a flat screen TV, a very spacious kitchen with masses of storage and a utility area.
There is off street parking for two cars and a secure sunny garden with furniture and plenty of space for BBQs. A back porch offers secure bike storage.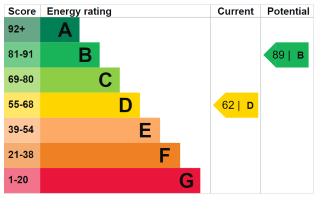 View gas safety certificate for this house
20 Windsor Avenue: Rent

---
For academic year 2021-22
Rooms 1, 3 & 4: Let
Room 2: £105 per week, for 1st Jan 2022 - 31st July 2022
---
For academic year 2022-23
Rooms 1: £115 per week, bills included
Rooms 2, 3 & 4: £112 per week, bills included
Rental period: 1st August 2022 – 31st July 2023, with half rent for August 2022.
---
Note: Monthly rent = Weekly rent x 52 weeks in year / 12 months in year.
Included bills are subject to a fair usage policy – more details here.